WASHINGTON, DC -- The National Safety Council thanks and congratulates MSA Safety, Inc. for 100 years as an exhibitor at the annual NSC Safety Congress & Expo. Since 1916, professionals have turned to this safety event for industry-leading technology, education, networking opportunities and the products and services needed to stay at the forefront and remain competitive within the industry.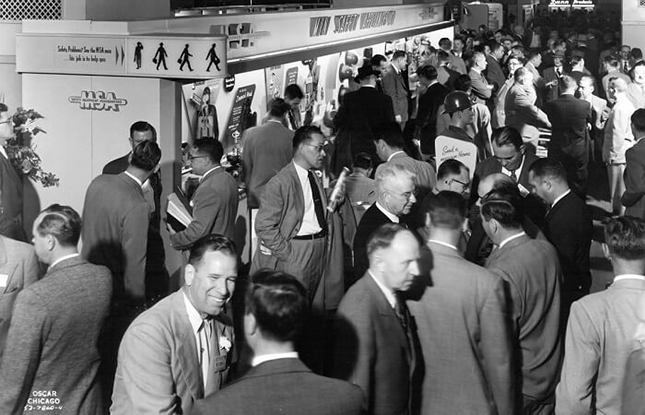 Congress & Expo attendees gather in front of the MSA Safety booth in 1952.
"We're proud to be the first company to be a 100-year exhibitor at NSC, showcasing the strength of the MSA brand as a company solely committed to doing one thing, and that's helping to keep people safe," said Nish Vartanian, MSA Safety chairman, president and chief executive officer. "We remain committed to helping people work in safety throughout the world. The passion our employees have to fulfill our mission has only grown over the past century and will continue to propel us into the future.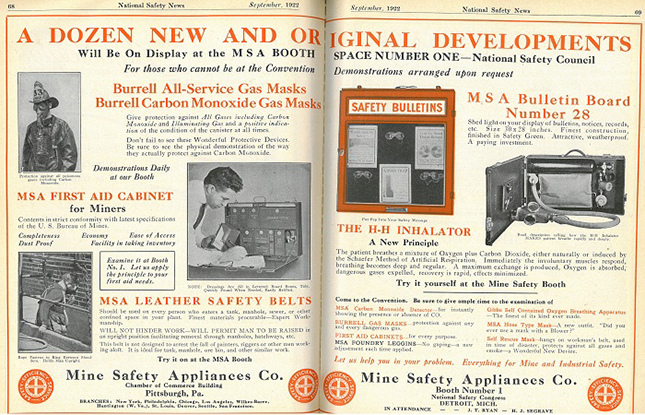 Ad for MSA Safety at NSC Congress & Expo, September 1922
In addition to its participation at the NSC Safety & Congress each year, MSA also participates on the NSC Exhibitor Advisory Board. MSA will be honored by NSC President and CEO Lorraine Martin during the opening keynote session, and presented with a plaque at their booth on the expo floor.
"MSA is not only one of our largest exhibitors, they are also a key sponsor at the event every year," said Joe Valentino, exhibit sales manager for NSC. "As a member of the advisory board they serve as a voice for the exhibiting community which helps our conventions team continue to evolve and improve the experience for exhibitors and attendees every year. This longstanding relationship is invaluable and we cannot thank MSA enough."
This year's NSC Safety Congress & Expo is currently being held in San Diego. By exhibiting at the event, companies expand their reach and meet face to face with key decision-makers, buyers, end-users and distributors searching for the latest products, services and technology. MSA Safety, Inc. develops, manufactures and supplies safety products including self-contained breathing apparatus, fixed gas and flame detection systems, portable gas detection instruments, industrial head protection products, firefighter helmets and protective apparel, and fall protection devices. The company's comprehensive product line is used by workers around the world in a broad range of markets, including the oil, gas and petrochemical industry, the fire service, the construction industry, mining and the military.