September 2022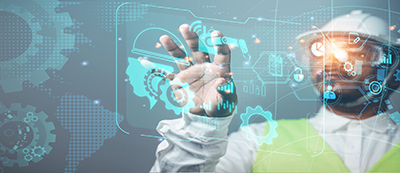 Up until recent years, standards related to hand protection for workers in industrial flash fire and electric arc hazard areas did not match their respective garment counterparts. As the standards have evolved, so have the offerings for hand protection. More and more gloves coming to the market
are claiming to provide flame and/or arc protection in accordance with NFPA 2112 and NFPA 70E standards. As industrial workers now have more options for FR and Arc-rated gloves, we have noticed a common question circulate among the industrial workforce: "When should I use NFPA 2112 FR rated gloves and when should I use NFPA 70E rated gloves?"
The short answer: "You should match your gloves to the hazard."
NFPA 2112 gloves vs. NFPA 70E gloves
NFPA 2112
Flame-resistant (FR) PPE meets the requirements of the NFPA 2112 Standard on Flame-Resistant Clothing for Protection
of Industrial Personnel Against Short-Duration Thermal Exposures from Fire.
The National Fire Protection Association (NFPA) 2112 standard has been relied on for years by oil and gas workers to ensure their gear provides the necessary protection for fire safety performance. In 2018, this standard was updated to extend the specifications to include industrial flash fire protection for the worker's gloves.
NFPA 2113 was also modified in 2020 to include for the first time, hazard assessment, care & maintenance, and selection of hand protection. This modification was made to ensure the safety of workers in industries such as oil & gas, chemical, manufacturing and transportation by having an NFPA 2112 compliant glove available to them.
To pass these standards, a glove and its components must meet three essential and rigorous tests that match existing requirements for NFPA 2112 compliant garments:
• Flame resistance;
• High temperature melt resistance/ shrinkage resistance and;
• Heat transfer performance.
The tests associated with NFPA 2112 must be conducted through a third-party test lab with a certifying body review. Additionally, gloves produced to the standard must be produced in an approved factory with ongoing quality audits to ensure compliance with the standard. The gloves should carry the certification seal of either Underwriters Laboratories (UL) or Safety Equipment Institute (SEI).
NFPA 70E
NFPA 70E: Standard for Electrical Safety in the Workplace provides guidance to select appropriate PPE to protect workers against arc flash hazards. It is not a pass-fail standard and gloves are rated to various levels of performance to enable
the needed protection in various arc risk environments.Full story »
today's News
SCHAUMBURG, IL -- The Fenestration and Glazing Industry Alliance (FGIA) hosted a safety speaker with expertise in the manufacturing of cut-resistant apparel during the 2022 FGIA Hybrid Fall Conference.

WASHINGTON, DC -- The U.S. Department of Labor's Occupational Safety and Health Administration will hold a virtual meeting on Wednesday, Oct. 19, 2022, to solicit public comments and suggestions related to OSHA's Whistleblower Protection Program.

FALLS CHURCH, VA -- The Product Stewardship Society announced the companies that will sponsor PSX 2022, the conference for product stewardship professionals, which will be held October 18–20 in Louisville, Kentucky.

WASHINGTON D.C. -- The U.S. Chemical Safety and Hazard Investigation Board (CSB) released its final report on the 2016 flash fire and explosion at the Sunoco Nederland, Texas crude oil terminal, which resulted in burn injuries to seven workers.

ROMEOVILLE, IL -- While gas prices are beginning to decline, Illinois witnessed record-high gas prices averaging over five dollars a gallon this summer. Back in May, Magid, a national PPE manufacturer & distributor, implemented a $50,000 gas subsidy program to help aid employees.