ocotber 2021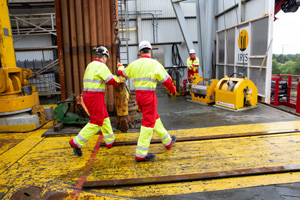 A nosebleed is the loss of blood from the tissue that lines the inside of your nose. Nosebleeds (also called epistaxis) are common. Some 60 percent of people will have at least one nosebleed in their lifetime. The location of the nose in the
middle of the face and the large number of blood vessels close to the surface in the lining of your nose make it an easy target
for injury and nosebleeds.
Adults between ages 45 and 65: Blood may take longer to clot in mid-life and older adults. They are also more likely to be taking blood thinning drugs (such as daily aspirin use), have high blood pressure, atherosclerosis (hardening of the walls of arteries) or a bleeding disorder. The most common cause of nosebleeds is dry air. Dry air can be caused by hot, lowhumidity climates or heated indoor air. Both environments cause the nasal membrane (the delicate tissue inside your nose) to dry out and become crusty or cracked and more likely to bleed when rubbed or picked or when blowing your nose.
Most nosebleeds are not serious and can be handled by a first aid responder. Most will stop on their own or with simple first
aid actions. In some cases, nosebleeds can indicate a more serious condition which may require ongoing medical attention.
Most nosebleeds occur in the front of the nose (anterior epistaxis) and involve only one nostril. A less common but more serious type of nosebleed starts in the back of the nose (posterior epistaxis) and often involves both nostrils. Large amounts of blood may run down the back of the throat.
Posterior epistaxis occurs more often in older adults because of other health conditions they may have. Medical treatment
will be needed to control the bleeding from posterior epistaxis. Many things may make a nosebleed more likely. Full story »
spotlight
Hygiene has never been more important—it's also never been more scrutinized. The pandemic has forced manufacturing facilities to heighten their focus on cleaning and hygiene protocols and has introduced new protocols for manufacturing employees.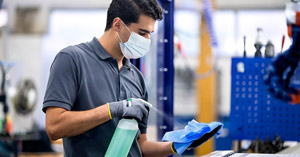 While health and safety have always been top of mind in manufacturing facilities, hand and surface hygiene have become a required part of maintaining employee wellbeing. Since March, facility managers have been tasked with preparing environments to secure this new hygiene standard.
To read this article in its entirety, click here»
today's News
PARK RIDGE, IL -- The American Society of Safety Professionals (ASSP) announced it is pleased to learn of the U.S. Senate confirmation of Doug Parker to lead the Occupational Safety and Health Administration (OSHA) as the 13th assistant secretary of labor.

QUINCY, MA -- Halloween is a peak time of year for spooky celebrations and activities, but it also presents some truly scary fire safety hazards. As the holiday nears, the National Fire Protection Association (NFPA) is encouraging everyone to take simple precautions that can help ensure the holiday remains festively fun.

PITTSBURGH -- With the many complexities in implementing a world class safety program, combined with the millions of workplace injuries that continue to occur every year, the value of technology that simplifies safety procedures and connects safety managers to their employees working in hazardous environments, has never been more important.

QUINCY, MA -- The National Fire Protection Association (NFPA) has released a free, engaging online training program to help more than 29,000 fire departments in the United States improve existing public safety drone programs and establish new drone initiatives.

HAMILTON, ON -- The Canadian Centre for Occupational Health and Safety (CCOHS) is now accepting applications for the 2022 Dick Martin Scholarship Award.