may 2022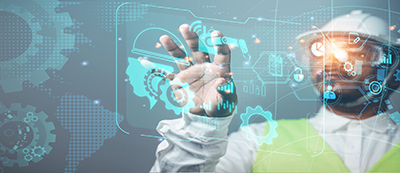 Hearing protectors - ear plugs, canal caps and earmuffs - protect the user from hearing loss due to chronic exposure to loud noises.
Engineering and administrative controls should be used to maintain an average workplace noise level below 90 dB and if
possible below 85 dB. Worker noise exposure must be known or estimated. If average noise levels after using engineering and administrative controls exceed 90 dB(A), hearing protectors must be used. Hearing protectors should be used if the average noise level exceeds 85dB(A). Hearing protectors should be selected with consideration of both the noise exposure and the conditions on the job.
Hearing protectors typically provide much less protection in the field than they do in the laboratory tests used to establish
the noise reduction rating (NRR) that EPA requires to appear on their packaging.
OSHA recommends that the NRR be "derated" by subtracting 7 dB from the label value and dividing the remainder in two.
A hearing protector with an NRR of 25 under this formula would be derated to a protection level of (25db-7db)/2 or 9 dB.
It is critical that hearing protectors be properly inserted and worn, otherwise they may provide little or no protection. Follow the manufacturer's direction carefully. For foam and premolded plugs and canal caps, the outer ear should be pulled out and back with the opposite hand to straighten the ear canal. Foam plugs should be rolled down tightly with no creases, inserted fully and held for a few seconds while they expand. Premolded plugs should be fully inserted. Muffs should be placed snuggly around the ears with nothing disrupting their tight fit with the skin.
Try to reduce the amount of noise in your workplace
The danger of hearing loss is reduced by lowering the total amount of noise entering your ears. First, try to reduce your
workplace noise exposure by using quieter tools, by keeping noisy operations as far away from you as possible, or by placing a barrier between you and the noise source. If you still need to shout to be heard at arm's length, you need to use hearing protectors.
Know or estimate your noise exposure
Noise levels are reported using a logarithmic– not linear- scale with units called decibels (dB). Workplace noise is usually
measured with an instrument called a sound level meter (SLM) that is set to a filtered scale (the A scale) that weights different noise frequencies to match their impact on hearing. Those results are reported in levels of dB(A). Each 3 dB change in noise level indicates a doubling or halving of the noise level. A 10 dB change indicates a 10 fold difference and a 20 dB change indicates a 100 fold difference. The human ear is not very good at detecting changes in sound level. If a noise level increases from 80dB to 110 dB most people will only hear about an 8-fold increase in sound level even though the true energy (and risk) difference is 1000 fold. Small changes in dB levels are mportant. Reducing the noise to your ears by 5 dB or less can make a big difference in your chances of retaining your hearing.
today's News
PARK RIDGE, IL -- The American Society of Safety Professionals (ASSP) has unveiled two plenary sessions that will join two general sessions in a dynamic program designed to inspire, entertain and inform attendees of the Safety 2022 Professional Development Conference and Exposition in Chicago. ASSP's signature event takes place June 27-29 at McCormick Place.
CHICAGO and DALLAS -- VelocityEHS, cloud-based environmental, health, safety (EHS) and environmental, social, and corporate governance (ESG) software, announces its new partnership with Trinity Consultants, a technical consulting firm that helps organizations address mission critical challenges in EHS, engineering, and science.
WASHINGTON, DC -- The regulation governing the reporting of accidental release can be found at title 40 Code of Federal Regulations (CFR) Part 1604, Reporting of Accidental Releases https://www.ecfr.gov/current/title-40/chapter-VI/part-1604#1604.3​).
WASHINGTON, DC -- The U.S. Department of Labor's Mine Safety and Health Administration announced the availability of more than $10.5 million in fiscal year 2022 state grant funding to provide federally mandated training and retraining of miners and mine operators working at surface and underground coal and metal and nonmetal mines.
ITASCA, IL -- The National Safety Council estimates 450 people may lose their lives on U.S. roads during Memorial Day weekend in preventable crashes. According to newly released estimates from the National Highway Traffic Safety Administration (NHTSA), U.S. roads are the most dangerous they've been in 16 years; roadway fatalities increased 10.5 percent in 2021 as compared to 2020.