January 2022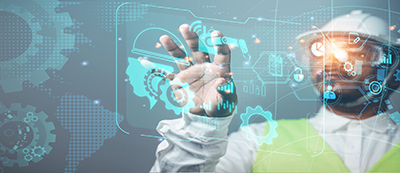 Smoke is made up of a complex mixture of gases and fine particles produced when wood and other organic materials burn. The biggest health threat from smoke is from fine particles. These microscopic particles can get into your eyes and respiratory system, where they can cause health problems such as burning eyes, runny nose, and illnesses such as bronchitis. Fine particles also can aggravate chronic heart and lung diseases - and even are linked to premature deaths in people with these conditions.

If you are healthy, you're usually not at a major risk from
short-term exposures to smoke. Still, it's a good idea to avoid
breathing smoke if you can help it. Everyone should take the
steps below when wildfires or fire in general are present in your area.

Use common sense to guide your activities. Even if you don't
have a monitor in your area, if it looks or smells smoky outside, it's probably not a good time to stay indoors and to avoid vigorously active outdoors, or active outdoors for prolonged periods of time. If you are active outdoors, pay attention to symptoms. Symptoms are an indication that you need to reduce exposure.

Dust masks aren't enough. Paper "dust" masks or surgical
masks will not protect your lungs from the fine particles in wildfire smoke. Scarves or bandanas (wet or dry) won't help, either. Particulate masks known as N-95 or P-100 respirators will help, but they must fit well and be used correctly.

If you are advised to stay indoors, take steps to keep indoor
air as clean as possible. Keep your windows and doors closed -
unless it's extremely hot outside. Run your air conditioner, if you have one. Keep the filter clean to prevent bringing additional smoke inside. Note: If you don't have an air conditioner, staying inside with the windows closed may be dangerous in extremely hot weather. In these cases, seek alternative shelter, or a cleaner air shelter. Full story »
spotlight
Hygiene has never been more important—it's also never been more scrutinized. The pandemic has forced manufacturing facilities to heighten their focus on cleaning and hygiene protocols and has introduced new protocols for manufacturing employees.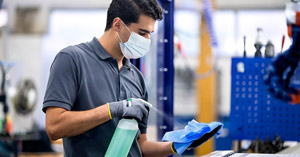 While health and safety have always been top of mind in manufacturing facilities, hand and surface hygiene have become a required part of maintaining employee wellbeing. Since March, facility managers have been tasked with preparing environments to secure this new hygiene standard.
To read this article in its entirety, click here»
today's News
GAITHERSBURG, MD -- The Society of Fire Protection Engineers, professional society for fire protection and fire safety engineering, announced its 14th "SFPE International Conference on Performance-Based Codes and Fire Safety Design Methods" will be held virtually on 23-25 March 2022.

KANSAS CITY, MO -- Record-breaking temps of 2021, including in July, the earth's hottest month ever with 200 million Americans under heat advisories, increased worker deaths – from produce pickers to construction crews to garbage collectors.

WASHINGTON, DC -- The U.S. Department of Labor's Occupational Safety and Health Administration and a group of elevator industry stakeholders known as the "Elevator Industry Safety Partners" collectively have signed a five-year alliance agreement to renew their commitment to protect nearly 75,000 workers who construct, install, repair and maintain elevator industry conveyances.

WASHINGTON, DC -- The Chemical Safety and Hazard Investigation Board (CSB) will convene a public meeting on Wednesday, January 26, 2022, at 2:00 p.m. EDT. This meeting serves to fulfill its quarterly January public meeting requirement.

STERLING, MA -- Global occupational health and workplace hazard monitoring provider Casella has announced its schedule of webinars for 2022.