march 2023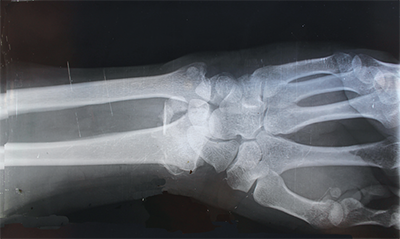 While Americans don't agree on much these days, the overwhelming majority do agree that handwashing is important. According to the Healthy Handwashing Survey from Bradley Corporation, 93 percent of adults believe handwashing is essential to maintaining their overall health – a sentiment that's nearly universal across gender, age and geography.
The survey also found that many Americans turn to handwashing to stay healthy before a trip, while they are traveling and before special occasions.
During road trips, 75 percent of adults make a conscious effort to wash their hands wherever they stop along the way. Sixty-nine percent are diligent about sudsing up when at an airport and 63 percent do the same as a special occasion or the holidays approach.
"Handwashing, using soap and warm water, is an easy and effective way to reduce the spread of disease-causing organisms," says medical microbiologist Michael P. McCann,
Ph.D., professor and chair of biology, Saint Joseph's University. "Given the ease with which some of these organisms can be spread on solid surfaces, in food, and by other means, handwashing is something that everyone should do after activities like using the restroom."
In addition to the physical benefits, there are emotional upsides. Almost 70 percent say they feel healthier or safer immediately after washing their hands.
Handwashing Personas
To get a better understanding of Americans' handwashing routines, the Healthy Handwashing Survey asked respondents to identify their typical behavior.
• Fifty-one percent categorize themselves as "Rule Followers." They apply soap, lather it up, scrub completely, rinse and then dry.
• Thirty-five percent put themselves in the "Lather and Linger" group, meaning they do a very thorough job of lathering and washing.
• Thirty-three percent relate to "Twice as Good," saying they always use two pumps of soap.
• Twenty percent utilize the "Human Dryer" method of wiping their hands on their clothing after washing and 17 percent selected "Air It Out," admitting they wash but rely on air drying.
Finally, two categories made the bottom of the list. Fourteen percent self-identified as "Rinse and Run," using just water but forgoing soap and drying and 3 percent put themselves in the "Skip It All" camp due to not having time to wash their hands.
Negative Impressions
There are definitely drawbacks to the "Skip It All" approach.
The survey found that 65 percent of Americans have a particularly negative impression when they see someone who doesn't wash their hands after using a restroom. 40 percent
say someone who frequently touches their nose, mouth or eyes is also a turn off.
For businesses, poor restroom maintenance makes more than just a negative impression; an unclean or unpleasant restroom
can be a sales inhibitor. Fifty-two percent say an unkempt restroom impacts whether or not they'll return to the establishment again. Full story »
today's News
QUINCY, MA -- The following is The National Fire Protection Association (NFPA)'s statement about the International Association of Fire Fighters (IAFF) lawsuit and is attributable to Lorraine Carli, vice president of Outreach and Advocacy:

FALLS CHURCH, VA -- AIHA has signed a Memorandum of Understanding (MoU) with the Society for Total Worker Health. Founded in 2022, this new organization is comprised of public health researchers, academics, practitioners, and others working to improve workplace health, safety, and well-being.

FRANKLIN, TN -- Safe Life, a Stockholm-based company with portfolio companies across Europe and North America, has acquired Coro Medical and AED.us, a national leader in Automated External Defibrillator (AED) sales and services.

WASHINGTON, DC -- Musculoskeletal disorders, or MSDs, are the most common workplace injury and represent the leading cause of worker disability, involuntary retirement and limitations to gainful employment.

QUINCY, MA -- The National Fire Protection Association (NFPA) is bringing enhanced features and a supporting YouTube channel to NFPA LiNK, a subscription-based application that delivers digital NFPA codes and standards, expert commentary and supplemental content.